Residential Cleaning

Service
Revitalize Your Home with Professional Residential Power Washing Services
We understand the importance of maintaining the cleanliness and appearance of your residential property. Our expert team specializes in providing top-quality residential power washing services, helping you revitalize your home and enhance its curb appeal.
Our team of skilled technicians is equipped with state-of-the-art power washing equipment and eco-friendly cleaning solutions. With meticulous attention to detail, we ensure every nook and cranny of your home is thoroughly cleaned, restoring its beauty without causing any damage.
Comprehensive Cleaning for a Wide Range of Surfaces
We offer a comprehensive range of residential pressure washing services tailored to your specific needs. From siding and roofs to driveways and decks, our expertise covers all types of surfaces. No matter the material or the level of dirt buildup, we have the knowledge and skills to deliver exceptional results.
Our power washing services provide benefits beyond just improving the appearance of your home. By removing built-up dirt, algae, and mold, we help extend the lifespan of your exterior surfaces, preventing costly repairs in the future. Additionally, our thorough cleaning process eliminates allergens, creating a healthier living environment for you and your family.
In addition to our existing services, we now proudly offer specialized driveway pressure cleaning and patio cleaning services. So, if your outdoor spaces are in need of a thorough refresh, we've got you covered. Trust in our team to bring back the luster to your property and leave it looking as good as new.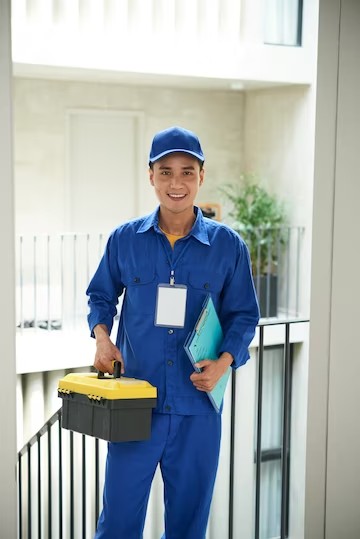 The Advantages of Residential Power Washing
It offers several advantages that can greatly benefit homeowners. Here are some key advantages of it.
Enhances Curb Appeal: Over time, dirt, grime, algae, and mold can accumulate on the exterior surfaces of your home, making it look dull and unattractive. Power washing effectively removes these unsightly substances, instantly improving the curb appeal of your property and making it more visually appealing.
Protects Surfaces: Regular power washing helps protect your home's surfaces, such as siding, decks, driveways, and roofs, from long-term damage. By removing dirt, debris, and contaminants, power washing prevents the buildup of corrosive substances that can degrade surfaces over time. This proactive maintenance can extend the lifespan of your home's exterior materials and save you money on costly repairs or replacements.
Prevents Damage and Decay: Mold, mildew, algae, and other organic growth can cause significant damage to surfaces if left unchecked. Power washing effectively removes these harmful substances, preventing decay and deterioration. By eliminating these growths, you can safeguard the integrity and structural stability of your home.
Improves Health and Safety: Mold, mildew, and algae not only detract from the appearance of your home but can also have adverse effects on your health. These contaminants can trigger allergies, respiratory issues, and other health problems. Power washing eliminates these allergens, creating a healthier living environment for you and your family.
Prepares Surfaces for Maintenance or Renovation: If you're planning to repaint, stain, or seal any surfaces around your home, power washing is an essential step in the preparation process. By removing dirt, old paint, and other debris, power washing ensures a clean, smooth surface, allowing for better adhesion of coatings and improving the longevity of the new finish.
Saves Time and Effort: Power washing is a highly efficient and time-saving method of cleaning large areas. With the use of powerful equipment and specialized techniques, you can achieve thorough and effective cleaning results in a fraction of the time it would take with traditional cleaning methods.
Why Choose us for Your Residential Power Washing Needs
Professionalism: Our highly trained team is dedicated to delivering exceptional service from start to finish. We prioritize punctuality, clear communication, and treat your property with the utmost respect.
Customized Solutions: We understand that every home is unique. That's why we tailor our power washing techniques to suit your specific requirements, ensuring the best results for your property.
Eco-Friendly Approach: We care about the environment and your well-being. Our eco-friendly cleaning solutions are safe for your family, pets, and landscaping, minimizing any negative impact on nature.
Competitive Pricing: We believe in providing value for your money. Our residential power washing services are competitively priced.
Customer Satisfaction: Your satisfaction is our top priority. We go the extra mile to ensure you are thrilled with the results of our residential power washing services. We won't rest until you are fully satisfied.
Don't let a dingy exterior detract from the beauty of your home Contact us today