Power washing your worries away, one surface at a time!
Get Ready

To Be Amazed By The Power Of Our Power Washing Service!
Power wash services house this is a typical before and after example of cedar shake roof cleaning the left shows what happens to untreated over time window washing.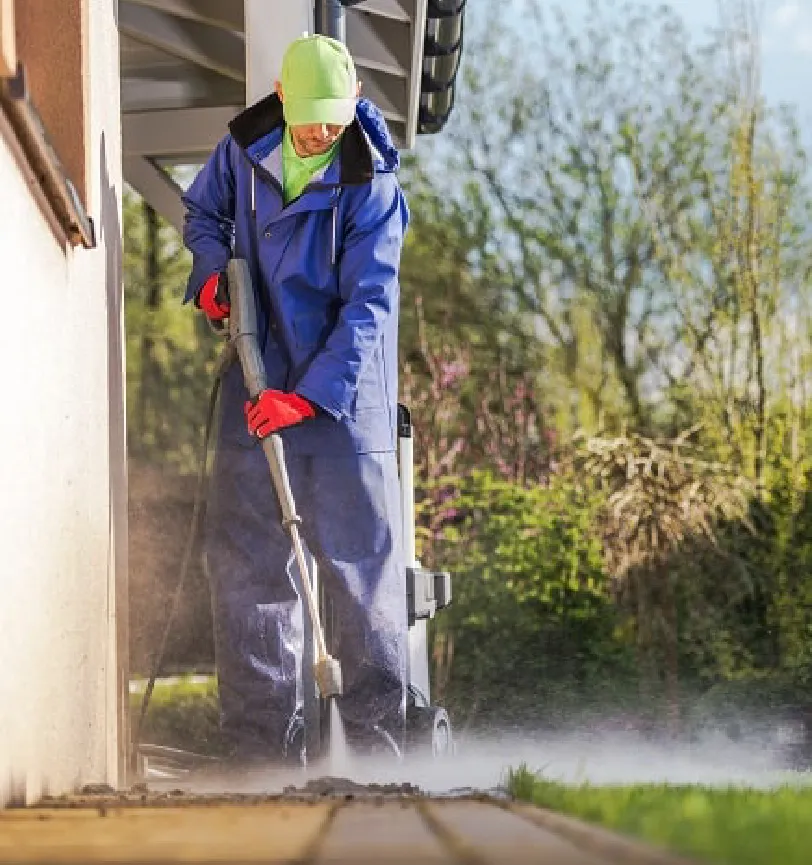 Experience Professional Commercial Cleaning Services in Buffalo!
Welcome to Power Wash Buffalo! We are a family-owned business that is based out of Buffalo, NY. We specialize in power washing services and strive to provide our clients with the highest quality of service.
Experience Top-Notch Power Washing Services with Power Wash Buffalo – Your Satisfaction Guaranteed
Our team is dedicated to offering top-notch Residential and Commercial Cleaning services that are tailored to meet your individual needs. We use the latest power washing technology to ensure that the job gets done right. We are passionate about making sure that your property looks its best and our customer satisfaction is our top priority.
At Power Wash Buffalo, we take pride in our work and we are committed to providing you with the best possible experience. We are confident that our services will exceed your expectations and that you will be satisfied with the results.

Professional Team
Trust Our Pro Team for Professional Power Wash Services!

Quality Washing
Power Wash Away Dirt and Grime with Quality Washing!

Cost Effective
Affordable Pressure Washing – Get Your Home Clean for Less!
Revive Your Home with Power Washing of Bricks, Gutters, and More!
You should start with a pressure washer to remove dirt, dust and debris from the exterior of the house, including the bricks and gutters. Depending on the type of dirt and debris, you may want to use a detergent to help loosen and remove it. After pressure washing, you should scrub the bricks and gutters with a soft brush and a gentle detergent to remove any stubborn dirt and grime. Rinse the area with a high-pressure water stream afterwards to ensure all the cleaning solution is removed.
Professional power washing services offer a versatile solution to clean a wide range of surfaces, such as siding, decks, patios, driveways, walkways, and other exterior areas. Employing the appropriate power washing equipment and top-notch cleaning products is crucial to achieving optimal results. It is highly recommended to entrust this task to skilled and experienced professional cleaners who adhere to the manufacturer's guidelines for proper and safe usage of the equipment and products. With their expertise, you can rest assured that your property will be thoroughly and safely cleaned, restoring its pristine appearance.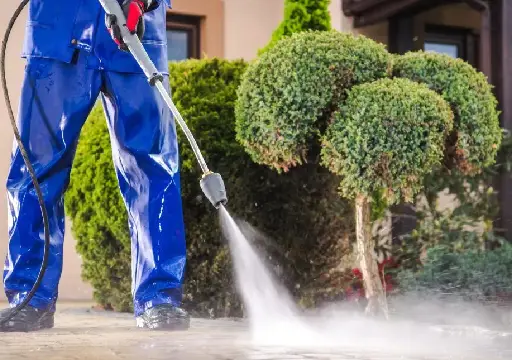 Residential Cleaning Service
Power washing is a professional residential service that involves the use of a pressure washer to clean the exterior of a home. Power washing can remove dirt and debris from decks, patios, driveways, and siding, as well as remove mildew and algae from roofs and other surfaces. Power washing can also be used to clean outdoor furniture, grills, and other outdoor items.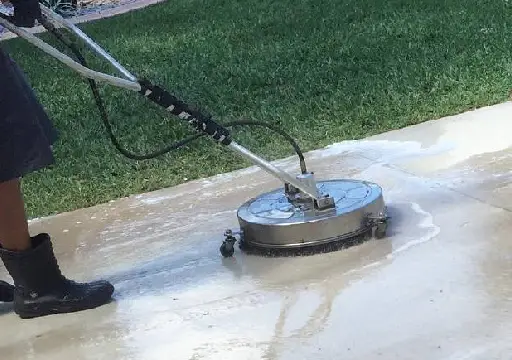 Commercial Cleaning Service
Power washing commercial services involve using high-pressure water and chemical cleaners to remove dirt, mold, algae, and other unwanted materials from hard surfaces. Power washing can be used on a variety of surfaces, such as sidewalks, driveways, parking lots, and the exterior of buildings. It is a fast and efficient way to clean hard surfaces and can be used to remove graffiti and other damage.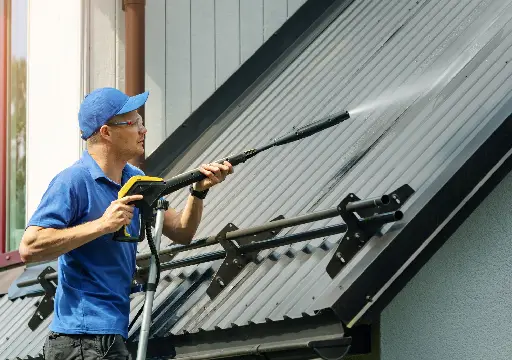 Exterior Cleaning Service
Power washing is a type of exterior cleaning that uses high-pressure water to remove dirt, mold, mildew, and other debris from a variety of surfaces, including siding, decks, patios, driveways, and walkways. Power washing is an effective way to make your home or business look its best without the need for harsh chemicals or extended scrubbing.
We guarantee a safe and reliable power washing experience, and our technicians are certified and insured. Our prices are competitive and we offer free estimates so you can be sure you are getting the best value for your money.